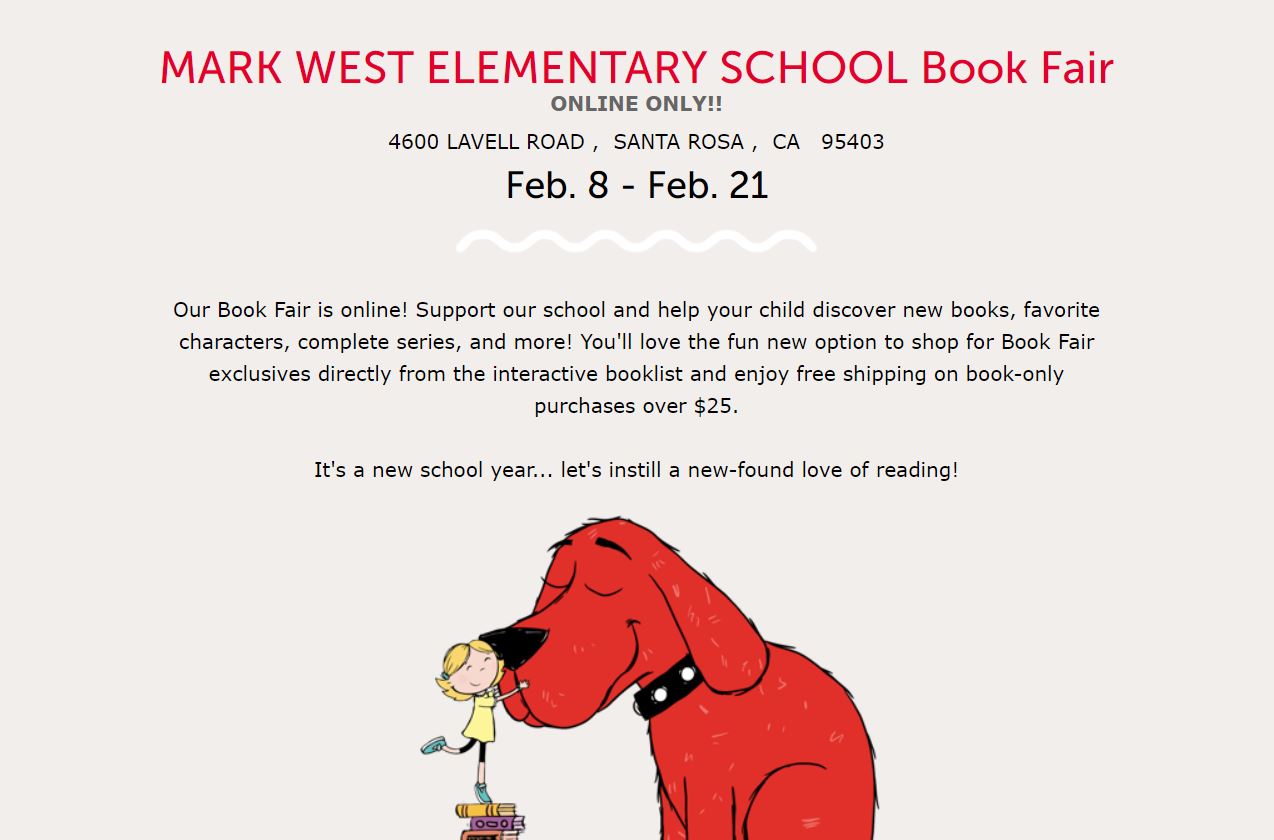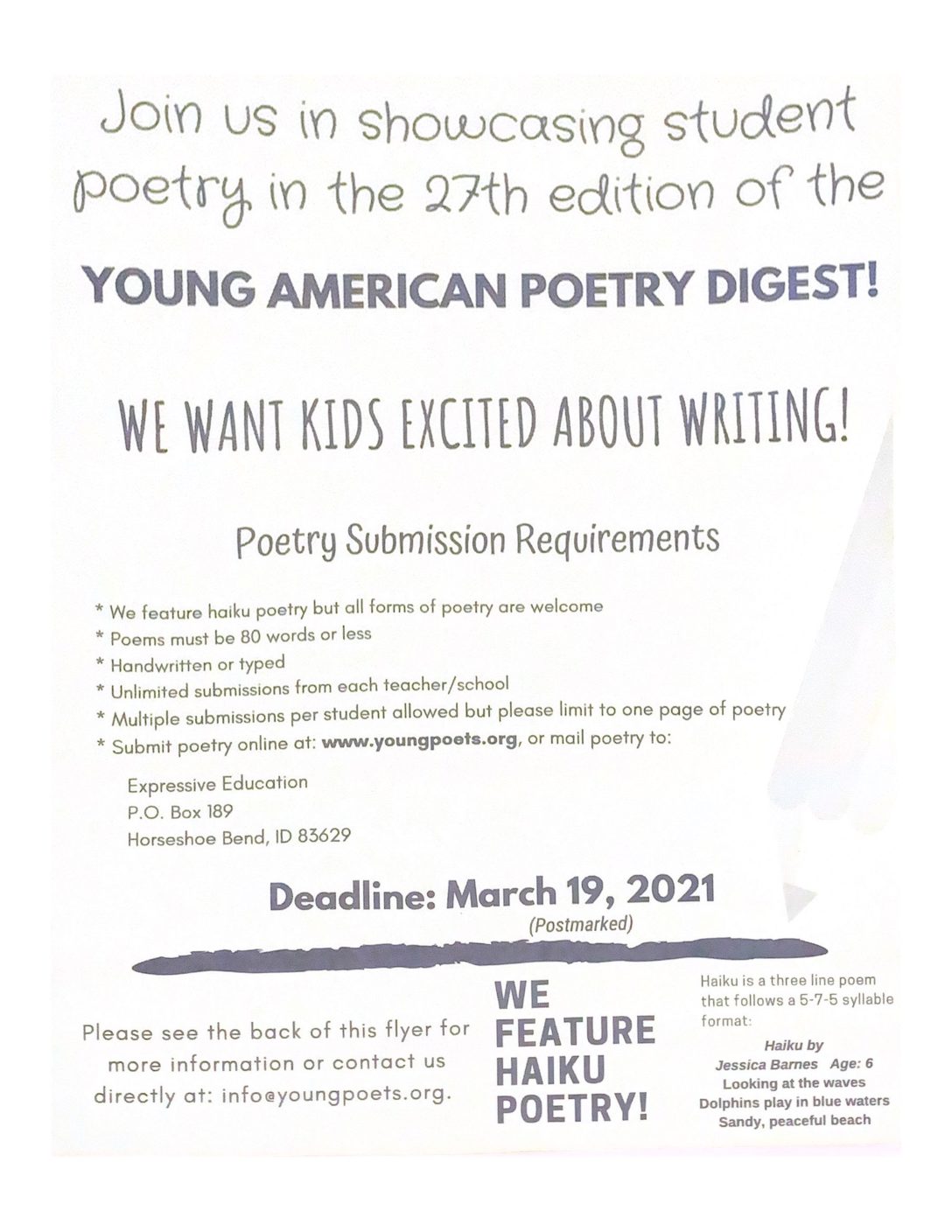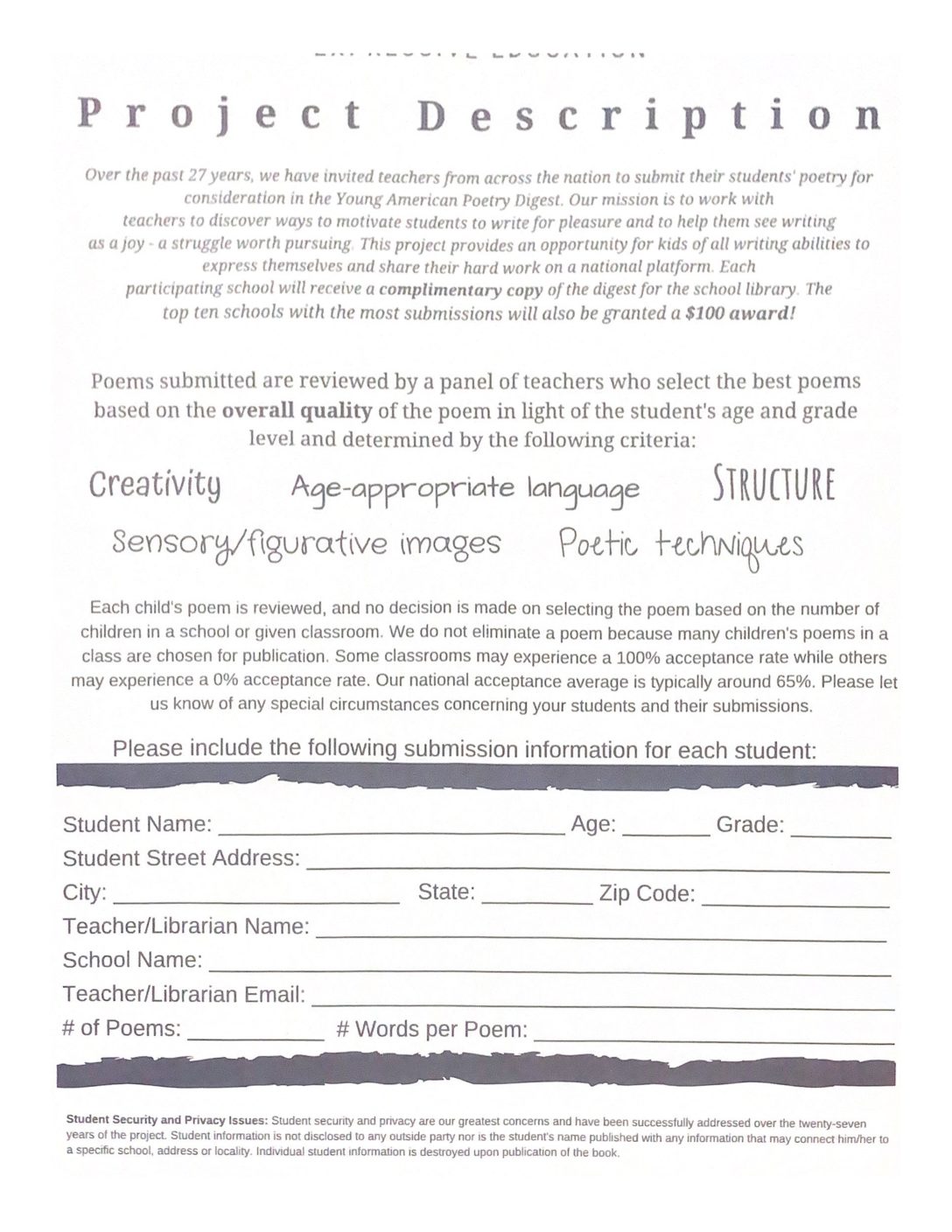 A Letter from Ms. Ashley

"DO YOU MISS THE LIBRARY?
I really miss seeing your smiling faces and helping you find new books to read! The library sure has been quiet and empty since distance learning took over. What if I told you there is a way to stay connected with the library and your favorite librarian?…There IS! I've made a Google Classroom for our school library. This is where I'll be sharing library news: reading challenges, online book fair information, new books, support for requesting library books, read-aloud videos…Everything library-related, all in one spot. PLEASE consider helping your student join my classroom so I can help support their love of reading and learning!"

Ms. Ashley, Library Paraeducator
achase@mwusd.org
Online Book Fair February 8th-21st
Mark West Families,
Our online Book Fair starts THIS Monday, February 8th! You will be able to view our web page and browse the hundreds of books from Scholastic once the fair officially starts. The flyers that were sent home highlight the books that are guaranteed to be available, but there will be many more to choose from on the website! If you did not receive a flyer please visit our library Google Classroom; links to both the Google Classroom and our Book Fair are below.
Book Fairs are fundraisers for our school library- we benefit from each and every purchase! Funds raised are used to get new books and incentives for our library and classrooms. Please help support our school while fostering a love of reading for your student!
Library Google Classroom code: cwuajze
Young Writers Poetry Contest
Calling all writers!!
The Young American Poetry Digest is looking for poems written by students. If you like to write, this is a perfect opportunity for you to use your skills! All the information to participate is in the flyers below. It does not cost money and it is not required to do. If our school participates by submitting at least 1 poem we will receive a free book of poems for the library! We can even receive a $100 reward if we are 1 of 10 schools with the most poems submitted!
Please let me know if you have questions or need help and want to participate.
Happy Writing!
-Ms. Ashley
New Titles Added to the Library!
Our most popular book series, Diary of a Wimpy Kid and Dog Man, are now complete! We had a few books get lost over the years that we needed to replace, and now we have the newest titles available for check out: "Dog Man – Grime and Punishment" and "Diary of a Wimpy Kid – The Deep End".
I was even able to add to our biography section with some new books about Ruth Bader Ginsburg!
I used the money we earned from our Book Fair to purchase these new books – thank you so much for your support!