Events
5/3 – 5/7 Teacher & Staff Appreciation Week
5/4 National Teacher Appreciation Day
5/4 DELAC Meeting @ 2pm
5/5 Meal Distribution 11:30am – 1:30pm
5/7 Return Musical Instruments
5/12 Meal Distribution 11:30am – 1:30pm
5/15 Dine & Donate – Homerun Pizza
5/17 – 5/20 District Spirit Week
5/17 – 5/30 Mark West Virtual Book Fair
5/18 MWUSD Board of Trustees Meeting @ 5pm
5/19 Meal Distribution 11:30am – 1:30pm
5/21 No School – Teacher Work Day
5/26 Meal Distribution 11:30am – 1:30pm
5/31 No School – Memorial Day Holiday
6/4 Last Day of School!
6/4 6th Grade Promotion @ 10:30am
Spirit Week May 17th – 20th
Virtual Book Fair May 17th – 30th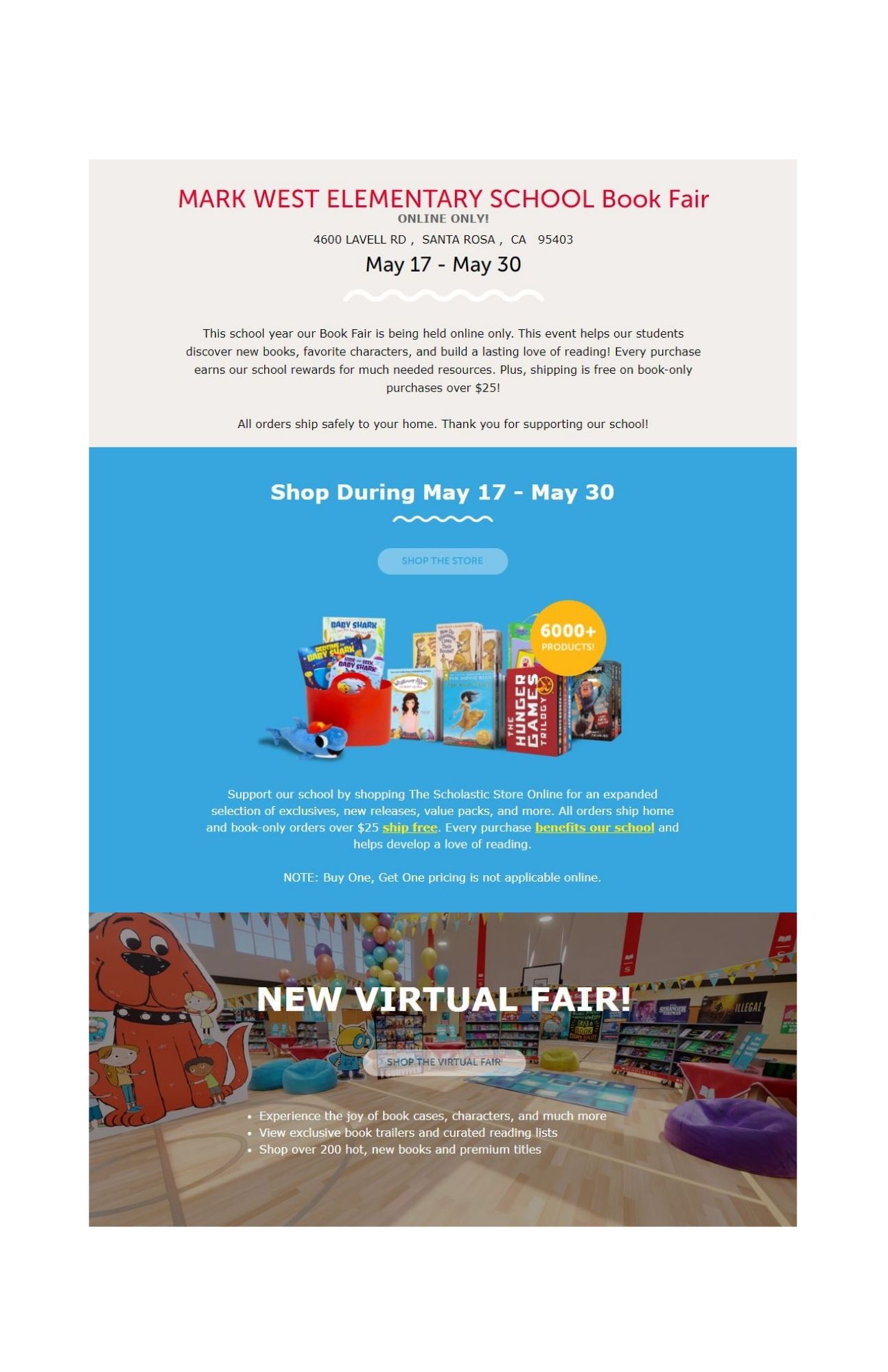 Pizza & Paint Night
Ms. Bell led the paint night by walking everyone through how to paint a Winter Wonderland! Watch the steps to paint your very own piece of Winter artwork.